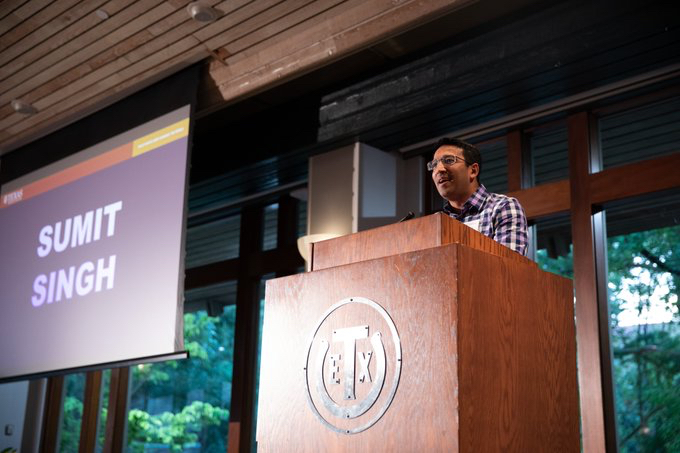 Sumit Singh
Sumit Singh, CEO of Chewy (CHWY), was inducted into the Academy of Distinguished Alumni during a ceremony on September 13 at The University of Texas at Austin.
Mr. Singh graduated from The University of Texas at Austin in 2003 with a master of science in engineering in Operations Research and Industrial Engineering and earned a master's in business administration from the University of Chicago. Prior to joining Chewy in 2017 – initially as chief operating officer – Mr. Singh held various high-level positions at both Amazon and Dell.
In his role as CEO, Sumit leads more than 10,000 "Chewtopians" (as they like to call themselves) towards their mission of becoming the most trusted and convenient online destination for pet parents everywhere. With a customer-first approach to business, Sumit is passionate about driving Chewy's long-term growth, rooted in product innovation and high-touch, personalized service.
In addition to Mr. Singh, Nobel Laureate Prof. Robert Merton attended the celebration and supported the induction of his former student, Azita Sharif.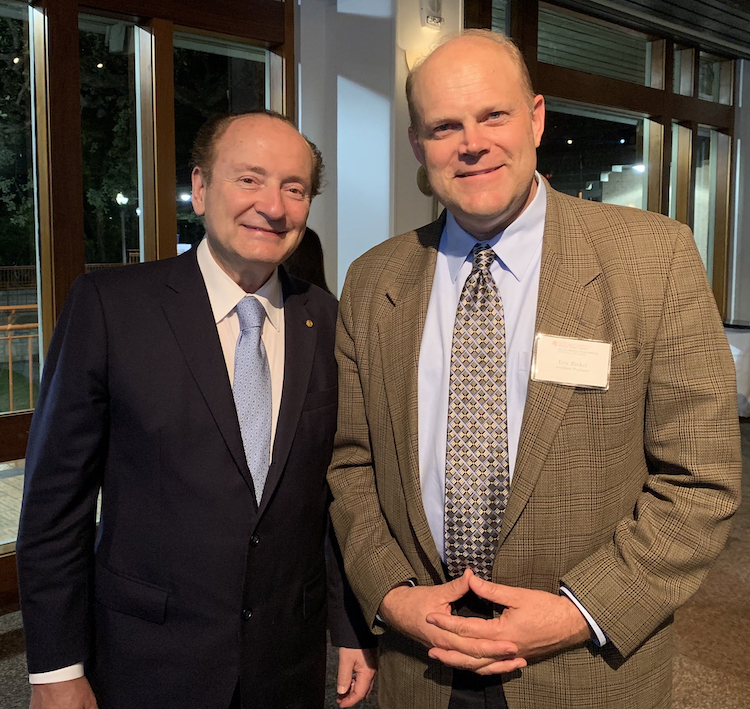 Professor Robert Merton and ORIE Director Eric Bickel