With research interests ranging from energy and economics to decision-making under uncertainty and data analytics, ORIE's two new faculty members add to the breadth of the work conducted in our program. Learn more about them: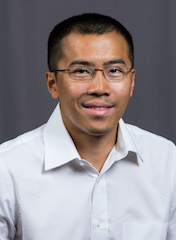 Grani Hanasusanto
Assistant Professor
Hanasusanto's research focuses on the design and analysis of tractable solution schemes for decision-making problems under uncertainty, with applications in operations management, energy systems, machine learning and data analytics.
Before joining UT Austin, he was a postdoctoral researcher at the College of Management of Technology at École Polytechnique Fédérale de Lausanne. He holds a Ph.D. in operations research from Imperial College London and an M.Sc. degree in financial engineering from the National University of Singapore. He has a bachelor's degree in electrical and electronic engineering from Nanyang Technological University, Singapore.
What attracted you to UT Austin?
UT Austin is one of the world's leading institutions in engineering and science. At UT, there are abundant opportunities for the faculty to collaborate with excellent researchers from diverse fields and to work with outstanding students. Furthermore, the university is in Austin, which is one of the best cities to live in the U.S.
What do you enjoy most about engineering or your specific field?
I really appreciate the interdisciplinary nature and the wide applicability of my research. Decision-making problems under uncertainty find many applications in engineering, science and economics. However, they can be extremely challenging to solve. In my research, I develop new, efficient solution schemes for these intractable problems by leveraging state-of-the-art techniques from operations research, computer science and statistics.
What are your favorite hobbies?
I enjoy sports and outdoor activities. I used to play soccer a lot but nowadays I run for exercise. I recently started to take great pleasure in hiking after spending a year in the stunningly beautiful Switzerland.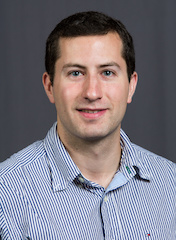 Benjamin Leibowicz
Assistant Professor
Leibowicz's research interests include energy economics, technological change, integrated assessment modeling, energy and climate policy analysis, industrial organization and game theory.
Before joining UT Austin, Leibowicz was as a research assistant in the Stanford University Energy Modeling Forum, and prior to that he was a research assistant in the Harvard University Center for the Environment. Additionally, Leibowicz was a Peccei Award Fellow for the International Institute for Applied Systems Analysis in Laxenburg, Austria.
He received his bachelor's degree in physics from Harvard University and his master's degree and Ph.D. from Stanford University in management science and engineering.
What attracted you to UT Austin?
First and foremost, UT Austin has an excellent academic reputation. This is particularly true of the Cockrell School, which has many departments ranked among the best in the nation and the world. My research mainly focuses on energy, which is a major research area at UT Austin, and it is an industry with a long history of breakthrough innovations coming from the state of Texas. Austin is known as a vibrant and fun city to live in, and the high quality of life makes it an attractive place to be a new faculty member.
What do you enjoy most about engineering or your specific field?
For engineering in general, I enjoy having the opportunity to address some of society's most pressing challenges — in my case, energy and climate issues. I like that engineers are open to a variety of methodologies and approaches, as long as they are appropriate for the problem at hand and yield useful solutions and insights. For my specific field, I enjoy working on interdisciplinary problems that demand interdisciplinary solutions. In a single project, I might employ concepts from disciplines as diverse as operations research, economics, mechanical engineering and climate science. This interdisciplinary breadth forces me to interact with a wide variety of experts and constantly learn new things.
What are your favorite hobbies?
Some of the activities I enjoy doing in my spare time are traveling, hiking, photography, soccer and trivia.